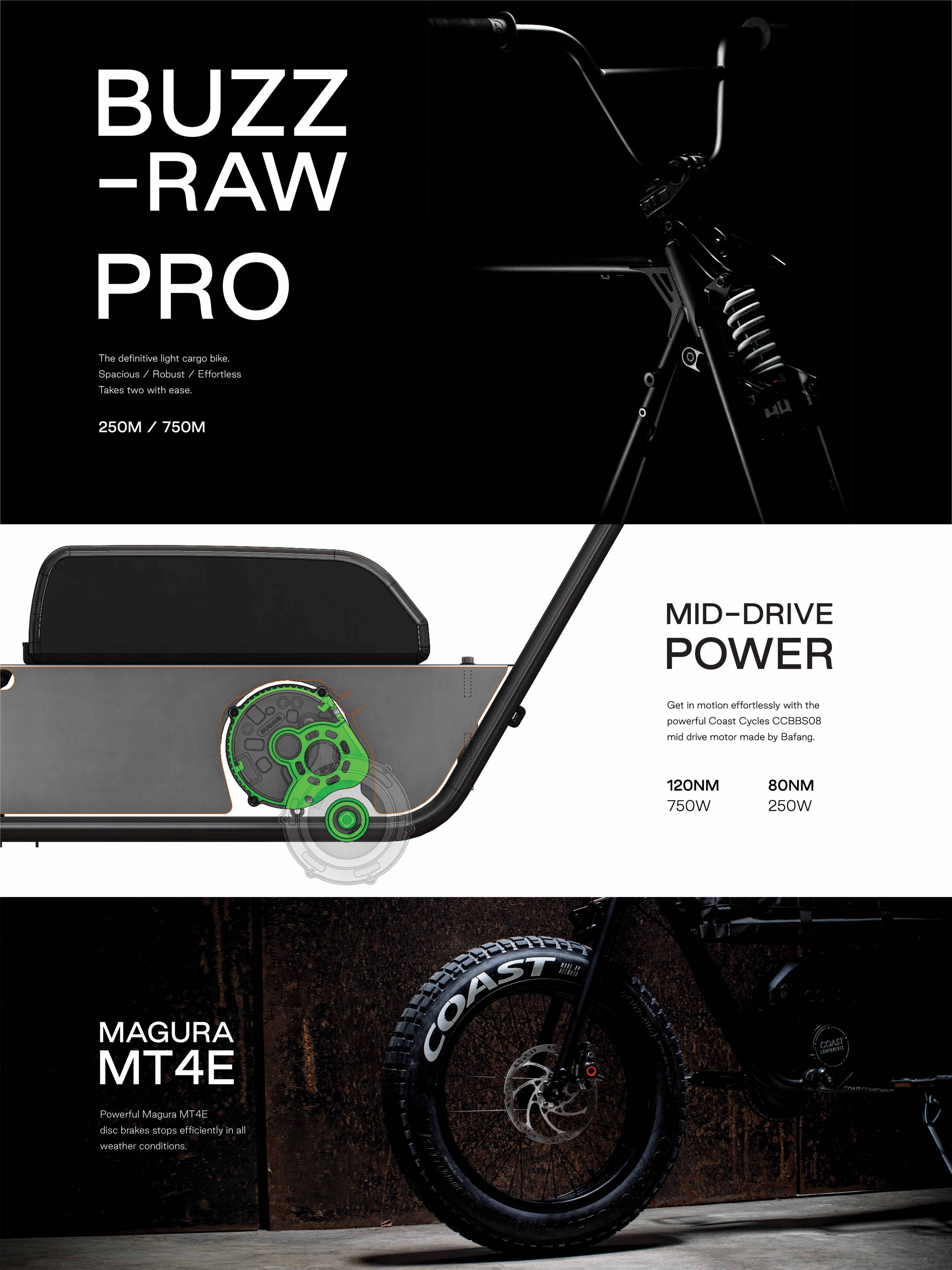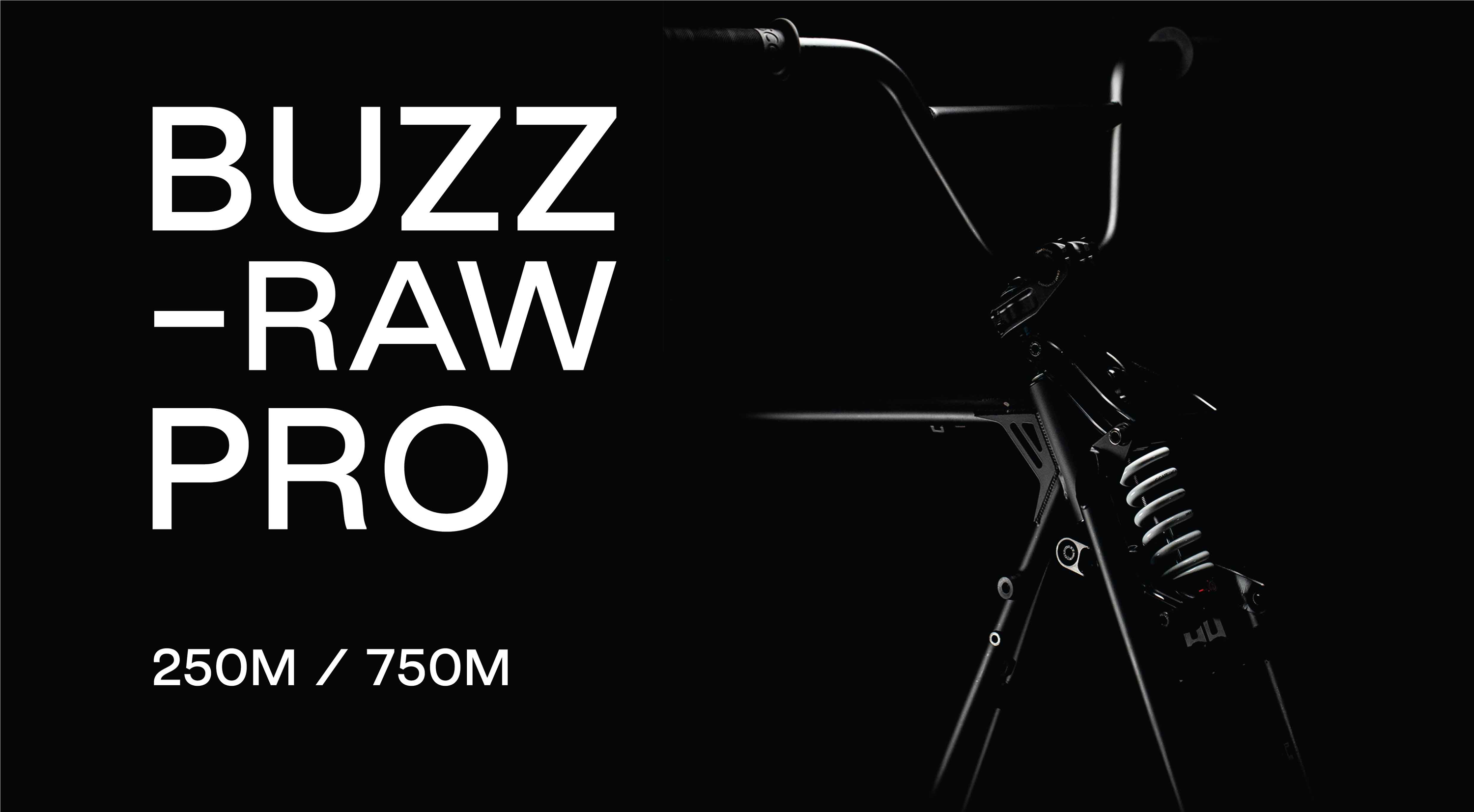 Get in motion effortlessly with the powerful Coast Cycles CCBBS08 mid drive motor made by Bafang.

Powerful Magura MT4E disc brakes stops efficiently in all weather conditions.

Derived from MTB technology, the RS8 groupset is made to withstand the daily abuse.
Be it a short ferry to the train station or a casual ride in the park, the Buzzraw Pro does this comfortably.